Us lash lovers have a saying, 'the longer the lash, the closer
to God'. Okay, so maybe you're not looking for a spiritual
awakening but a flawlessly styled lashes & brows will have
doors (pearly white gates, anyone?) opening for you at the
snap of your freshly manicured fingers.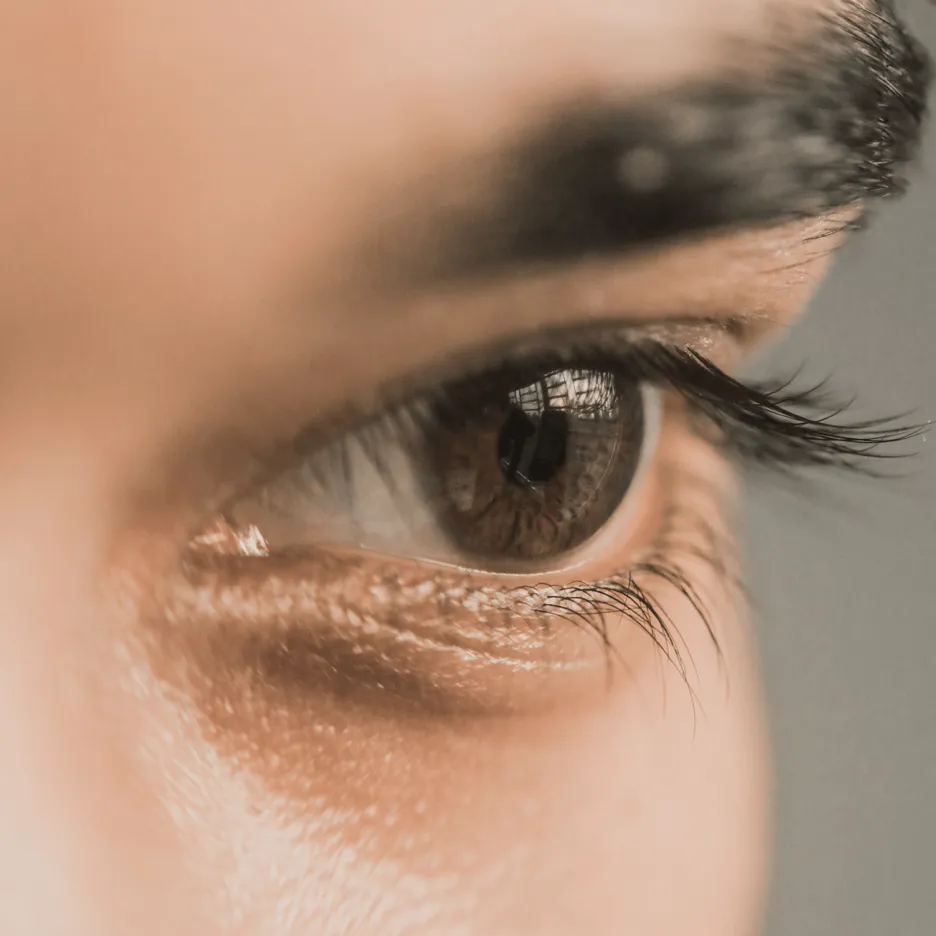 Lashes are lifted (curled) semi-permanently with a series of advanced perming solutions, to create a brighter, more opened appearance to the eye area, and darkened with tint. The end result is similar to using an eyelash curler + mascara. 
Recommended every 6 – 8 weeks, in keeping with natural lash hair growth.
$130
Brow Lamination is an alternative to semi-permanent make-up, creating a fluffly-upward effect with your natural brows. A series of solvents is applied to the brows to achieve a high-fashion, fluffy type of brow. Whether you desire max-impact, runway-ready brows, or a gentle redirect to help tame the wild ones, Brow Lamination is sure to give you the lift
you've been longing for! 
This service includes tinting and brow waxing.
Recommended every 6–8 weeks, in keeping with natural brow hair growth.
$110
Lashes are lifted, brows are laminated, heads are turning. This high-impact combo is sure to give you the extra lift you've been searching for! This service includes tinting of lashes & brows + shaping of the brows by waxing.
$199
Looking to add a little something something?
| | |
| --- | --- |
| Brow Tint | $25 |
| Brow Wax & Tint Combo | $42 |
Never Underestimate the Power of Fierce Brows & Lashes
Our eyelashes and eyebrows frame our faces by creating definition and symmetry. They help shape your face, highlight your eyes, and are often one of the first features that people notice about you.
Professionally manicured brows and lashes can help create a sleek and polished appearance without the need for makeup. Whether you're looking for beautifully shaped eyebrows or thick, eye-catching lashes, Smudge Beauty Bar has you covered. We understand that there's no one size or shape that fits all for brows and lashes, and we're passionate about helping you find your perfect style. Contact us to learn more about our lash and brow services and to book an appointment today!
If you're unfamiliar with the procedure, a lash lift is an all-natural and semi-permanent treatment that gives you the appearance of having fuller and thicker eye-lashes without the need for extensions or leave-on products.
It's important to note that the results from a lash lift aren't permanent. You can expect the effects to fade after a few weeks – typically 4-6 weeks. The results may vary depending on your lashes and the type of treatment you received. 
A lash lift can take anywhere from 45 minutes to an hour for the entire procedure. If you decide to enhance the effects of your lash lift with a tint, it may take a little longer.
A brow lamination, also referred to as a brow lift or brow sculpt, is the process of "perming" your eyebrow hairs to create a more even and fuller look.
The results from a brow lamination will typically last anywhere from 4-6 weeks depending on how well you look after your brows. 
To keep your brows looking and feeling great for as long as possible after getting them laminated, we recommend using a moisturizer oil on your brows before bed. Products with argan and castor oil will help stimulate hair growth – which is exactly what your brows need!