Wax on. Wax off.
Enough said.
Just between us friends, no one really loves waxing, but
hey, most folks don't love a unibrow either. Our skin
calming Azulune wax is great for even the most sensitive
skin, and our ultra-calming hard wax is sure to leave your
skin (and you) un-traumatized and smooth.
| | |
| --- | --- |
| Brow Wax | $24 |
| Lip Wax | $14 |
| Chin Wax | $14 |
| Side of Face Wax | $16 |
| Brow + Lip Wax | $33 |
| Lip + Chin Wax | $25 |
| Brow + Lip + Chin Wax | $39 |
| | |
| --- | --- |
| Underarms Wax | $21 |
| Half arms Wax | $33 |
| Full arms Wax | $49 |
| Half back Wax | $39 |
| Full back Wax | $61 |
| Chest Wax | $52 |
| Back + Chest Wax | $97 |
| | |
| --- | --- |
| Half legs Wax | $40 |
| Full legs Wax | $61 |
| Tush Wax | $34 |
| Bikini Wax | $32 |
| Bikini+ Wax | $38 |
| Bikini + Half leg Wax | $60 |
| Brazilian Wax | $62 |
Looking to add a little something something with your waxing treatment?
Maybe a lash and brow tint? Maybe a mani pedi?
| | |
| --- | --- |
| Eyebrow tint | $20 |
| Eyelash tint | $25 |
| Lash + Brow tint | $40 |
There's a "Brazilian" Reasons to Get Waxed
Waxing is a fabulous way to quickly, safely, and affordably remove unwanted hairs from most parts of your body. Some of the main benefits of waxing include:
Skin so soft that newborn babies are envious
Less and slower hair regrowth
It helps exfoliate your skin
Say goodbye to razor burns and shaving cuts
It's quick, effective, and efficient
Less ingrown hairs
New hair is softer, finer, and lighter
What more could you ask for?
At Smudge Beauty Bar, we can take care of all your waxing needs, from lips and eyebrows to underarms and bikini areas – we do it all. Leave your skin feeling smooth, silky, and beautiful with our waxing services.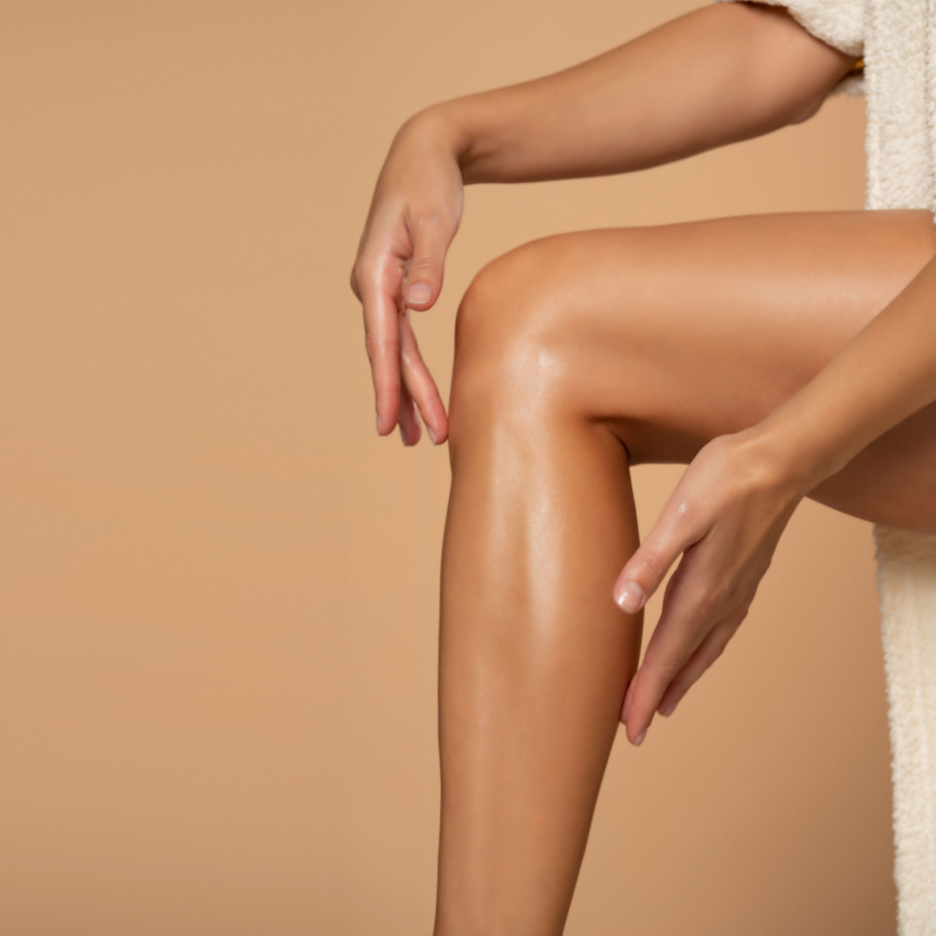 How To Prepare For Your Waxing Appointment
When our clients book a waxing Ottawa appointment at Smudge Beauty Bar, we strongly recommend they come prepared! This ensures the best results (that last the longest)!
One of the most important ways to prepare for your Ottawa waxing appointment is to exfoliate the night before – or two days before! Gently exfoliating the surface you plan on getting waxed help remove unwanted dead skin cells. Whether you're getting eyebrow waxing, bikini waxing, or leg waxing, this will make your hair easier to remove. You can effectively exfoliate your skin the night before using a gentle scrub and cloth or loofah. Although exfoliating is important, make sure to skip the lotions and creams on the day of your appointment!
Another very important thing to remember is to grow your hair out properly before you waxing appointment. In order for the wax to properly adhere to your hair, you should properly grow your hair out to at least ¼ of an inch long (think the length of a grain of rice)!
As mentioned, properly exfoliating your skin before your waxing Ottawa appointment is extremely important. Not just for optimal results, but this can also help prevent irritation and ingrown hairs. When waxing is done properly with professions (like those at Smudge Beauty Bar) there should be a significant amount of paint during your session. That being said, a few ways you can help avoid irritation during and after your waxing appointment include:
Wearing loose-fitted clothing
Avoiding perfumed products (lotions, creams)
Taking Tylenol or Ibuprofen 30 minutes to an hour before your appointment
Avoiding excessive activity for 24 hours after your appointment
Using a cool compress after your appointment
Yes and no. If you've never had a waxing treatment, your first experience might be a bit more painful than for someone who regularly gets waxed. After several waxing appointments, you'll start to experience less and less discomfort and the procedure will be much quicker and smoother.
A Brazilian wax is the complete (and we mean complete) removal of hair around your most intimate areas – kind of like a bikini wax on steroids. This waxing method removes all of your pubic hair, behind, above, and around every corner.
The most simple and yet the most effective way to calm down your skin after a waxing treatment is by properly moisturizing your skin.
Waxing removes the top layer of epidermis and also strips away the skins natural oils and moisture. Using the right type of moisturizer can help restore moisture and will also rejuvenate your skin.
If you've never had a wax before, there's no need to worry, there's a first time for everything! 

Simply let our team know that it's your first time and we will gladly walk you through the entire process. Our experienced team of waxers can answer all your questions and help make your first experience as pleasant and pain free as possible!
No. This is a common myth and misconception – that hairs grow back thicker and stronger after a wax. 

Waxing actually stops hair growth and results in finer hair growth. However, it's important to keep in mind that waxing is a temporary hair removal solution and does not completely stop the growth of hair.
It varies from one person to their next based on how fast their hair grows and what their hair removal goals are. On average, we recommend getting waxed every 4 weeks for optimal results.
This timeframe allows for less skin sensitivity and also your hair will typically be at the right length for your next wax.