The Secrets of Radiant Skin: Rituals from Around the World
The world has endowed us with a variety of skincare routines, each with its own special charm and efficacy, in our pursuit of glowing and healthy skin. The quest to learn the secrets of radiant skin has many worldwide stops, from the multi-step miracle of Korean Beauty to the precisely layered Japanese technique.
In this blog, the team at Smudge Beauty Bar will go in-depth on these various skincare regimens, all of which seek to produce the ultimate result: a clear, radiant complexion.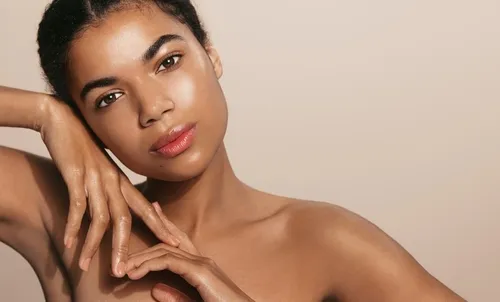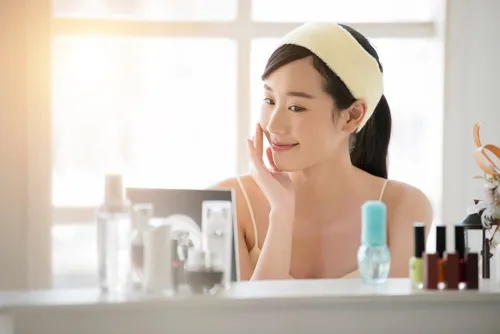 Korean Beauty – Multi-step Routines
The multi-step procedures used in Korean skincare are well-known and sometimes referred to as the 10-step skincare routine. This method emphasizes the need for complete washing, toning, serum application, moisturizing, and sun protection. Ensuring the skin is adequately hydrated, fed, and protected is the main objective. Innovative substances used in Korean skincare products include ginseng, hyaluronic acid, and snail mucus, which are all said to have rejuvenating characteristics. 
The multi-step process offers a moment of self-care in addition to pampering the skin. It's important to remember that even though the 10-step routine is well-known, not everyone must follow it. Koreans frequently adapt their regimens to meet the specific demands and skin issues of each individual.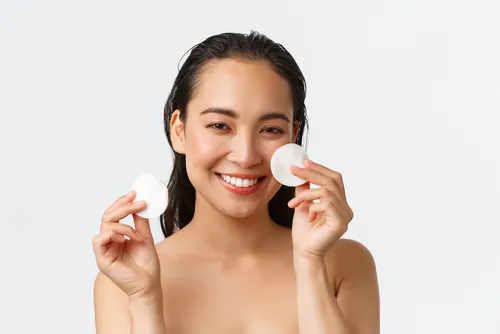 Japanese Skincare and the Importance of Layering
Japanese skincare has a strong emphasis on layering. This entails using skincare products in a certain order, beginning with the thinnest consistency and finishing with the thickest. The goal of this approach is to enable efficient absorption of each substance. Natural components like rice bran, which is used for exfoliating and brightening, and green tea, which is high in antioxidants, are also employed in Japanese skincare.
To avoid sun damage and premature aging, Japanese skincare also places a heavy focus on the usage of sunscreen and UV-protective clothes. Japanese skincare prioritizes quality and simplicity when choosing products. It is preferred to use premium ingredients and simple packaging. This strategy focuses on encouraging mindfulness and a sense of well-being via the skincare regimen in addition to creating beautiful skin.
French Approach to Skincare – Simplicity & Quality
French skincare is known for its simplicity and emphasis on quality over quantity. French people frequently choose moisturizers packed with premium ingredients, moisturizing mists, and mild cleansers. They emphasize healthy eating and enough hydration as crucial elements of skincare.
Many efficient skincare products are available in French pharmacies, and they are well-known for their simplicity and effectiveness. This strategy demonstrates that you don't need a broad selection of cosmetics; instead, choosing a few high-quality ones may result in glowing skin.
Indian Beauty Rituals and their Ingredients
Indian beauty practices have their origins in the traditional medical system of Ayurveda. Ayurvedic skincare places a strong emphasis on using organic components and herbs. Neem, utilized for its advantages against acne, sandalwood, which is cooling and calming for the skin, and turmeric, known for its anti-inflammatory and brightening effects, are all common components.
Oil-based facial massages and the use of handmade face masks prepared from substances like yogurt, honey, and besan (gram flour) are both common in Indian beauty regimens. These customs are a reflection of the all-encompassing approach to beauty that combines natural elements with physical well-being.
Smudge Beauty Bar
The importance of skin care routines stands out as we come to the end of our tour through the rich tapestry of international beauty customs. The belief in the transformative power of a well-designed and consistent skincare routine unites them all, regardless of whether you find inspiration in the methodical steps of Korean beauty, the artistic layering of Japanese skincare, the simplicity and quality of the French approach, or the holistic wisdom of Indian beauty rituals. There is no one-size-fits-all approach to achieving beautiful skin. Instead, it's about finding the routine that speaks to you and takes care of your own skin requirements. You may discover the keys to the glowing skin you've always wanted by adopting the concepts of these international beauty traditions and creating a customized skin care program.

Please contact us when you are prepared to advance your beauty journey and learn the secrets to glowing skin and perfect nails. Smudge Beauty Bar is Ottawa's go-to haven for beauty services. By scheduling your customized skin care regimen or nail care session with us, enter a world of luxury and self-care. Let our knowledgeable staff and Dermalogica Certified Skin Therapists spoil you and bring forth your inner shine. Don't pass up the chance to enjoy the best beauty treatments offered at Smudge Beauty Bar.